New Jersey Insurance
Producer Continuing Education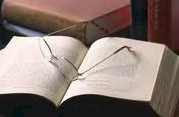 Individuals renewing a 2 year license must complete 24 continuing education credits with 3 of the 24 approved for ethics instruction. You are not necessarily required to take courses in your specific line of license authority. Any approved continuing education course may be used toward the remaining 21 credits of your CE requirement.
Individual property and casualty producers who wish to sell flood insurance have a one time requirement to take 3 credits in approved course(s) on flood insurance and the National Flood Insurance Program. These 3 credits are considered part of the 24 credit total.
Insurance producers may not sell, solicit or negotiate long-term care insurance unless they are licensed for accident and health or life insurance authority and they have completed a one-time initial LTC training course of no less than eight hours. In addition to the one-time initial training course, an individual who sells, solicits or negotiates long-term care insurance must complete ongoing training of no less than four hours (4 credits) every 24 months. Credit for these courses may also be used toward the 24 credit CE requirement.
Need to check you CE credits? You can do that HERE
[ Home ] [ Classroom Schedule ] [ On-Line Classes ]
---
©Copyright 1998 - 2022 All Rights Reserved
The Professional School of Business, Millburn, NJ